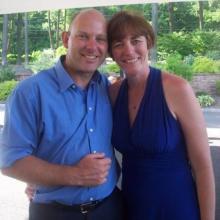 Join us to hear from Paul and Erin Bottomley and tour their project, the new Green Meadow Subdivision.  
Paul has worked for 30 years in the pharmaceutical industry, mainly in specialist distribution/clinical trials and recently migrated into new developments with Permafrost Coolers and in real estate.
Erin is an English major and taught at High School level before becoming a mother and re-entering the workplace with Barnes & Noble and more recently at Bozeman Health. Erin also has a new venture with World Organic Cosmetics and in real estate.
They have built and fixed up houses most of their married life and in 2017 decided to make the real 'leap' of buying property with a home, a rental, and the potential for a small subdivision (8 x 5 acre parcels, and a second 'phase' if desired).
It's been quite the learning experience in dealing with hard money lender, government bureaucracy, the weather, and ground works. Come along to the next Investor Club Meeting and we'll walk you through it – pitfalls and all!
Meeting time
6:00 PM - 8:00 PM
Meeting location
1495 W. Cameron Bridge Road, Bozeman, MT - about a mile west of Jackrabbit on the right, before one reaches the river