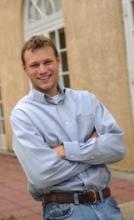 Rory is working on a flip in Three Forks.  We will meet there and get a live look at his project in action.  If anyone wants to meet at 19th rest area or Belgrade Albertson's and carpool let Pat know.  We will start meeting at 6pm, but will do informal visiting until about 6:30 before starting tour to give people enough time to drive after work.  
Originally a 1970's split level home, Rory bought from distressed sellers in late March (he heard about it through our club!), he immediately starting remodeling and hopes to have listed early July.  Property sits on 11 acres near the Headwaters Park entrance, includes a 30x50 shop with 2 irrigation ditches running through the property with water rights - perfect horse property and plenty of space to build a barn.  We built two custom kitchens in my shop (Mortise + Tenon Woodworks) along with some other details throughout the house.
This house was unique because the sellers were in the process of remodeling themselves, so they had sealed off the upstairs, installed a temporary kitchen downstairs so they could live downstairs, while they gutted the upstairs.  Because the kitchen was plumbed/wired already, he decided to redo, but keep the idea of a downstairs kitchen as there are separate entrances to each level.  They are installing a pocket door that locks between floors so future buyers could potentially rent the downstairs or AirBNB for extra income, which is a selling point to highlight when the property is shown.  Instead of AirBNB, the buyer could simply have semi-private guest quarters.
*****Dan Christiaens, sorry we had a glitch in website, you were not supposed to be able to comment here, when you did it made this meeting announcement unavailable to anyone.  I think I have fixed it, so this won't happen again.   At least for now, comments should be turned off.  Please send a private message through the contact us link, provide your email and I will let you know where tonight's meeting is.*****
Meeting time
6-8PM (official start 6:30)
Meeting location
Meeting location will be emailed to club members, so sign up as a Full or Limited Member now.