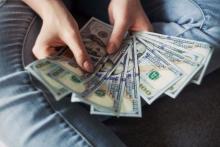 Flipping houses often requires all cash since banks do not like to lend on distressed homes.  At the last meeting, the three house flippers all mentioned help with costs from equity partners or lenders. Next meeting, we will have another expert panel: hard money lenders.  You might be interested in borrowing to help with your next project or interested in lending to get a good interest rate and have your loan backed by a hard asset.  Either way, this should be an informative meeting.  We will hear from three great speakers:
Pat McGowen is the lender on one of the projects you heard about last month.  You will get to see that project from the lenders perspective and hear about Pat's experience lending

Craig Jennings, like Pat, is an individual investor/lender but in Memphis.  Craig will share his experiences with hard money lending.  Craig may be moving to Bozeman, so we hope to see more of him in the future.

Kimberly Knapp, in addition to investing in Montana and California, is a hard money broker, matching lenders and borrowers. 
Meeting time
6:00 PM - 8:00 PM
Meeting location
Virtual only, link in newsletter. Couch Surfers ask Mike or Pat for link